Welcome to a Surreal World of Art. I'm hoping you enjoy the art you see. Close this page to return to previous page, or "Click To Home Page" below picture. -Thank you, Bartley C. Keith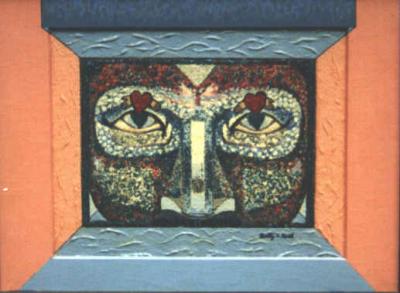 "A Lover Seeing Only You"
Acrylic painting & glitter. 12" x 16" inches by Bartley C. Keith.